Yoga Mala Olive T-Shirt, Men's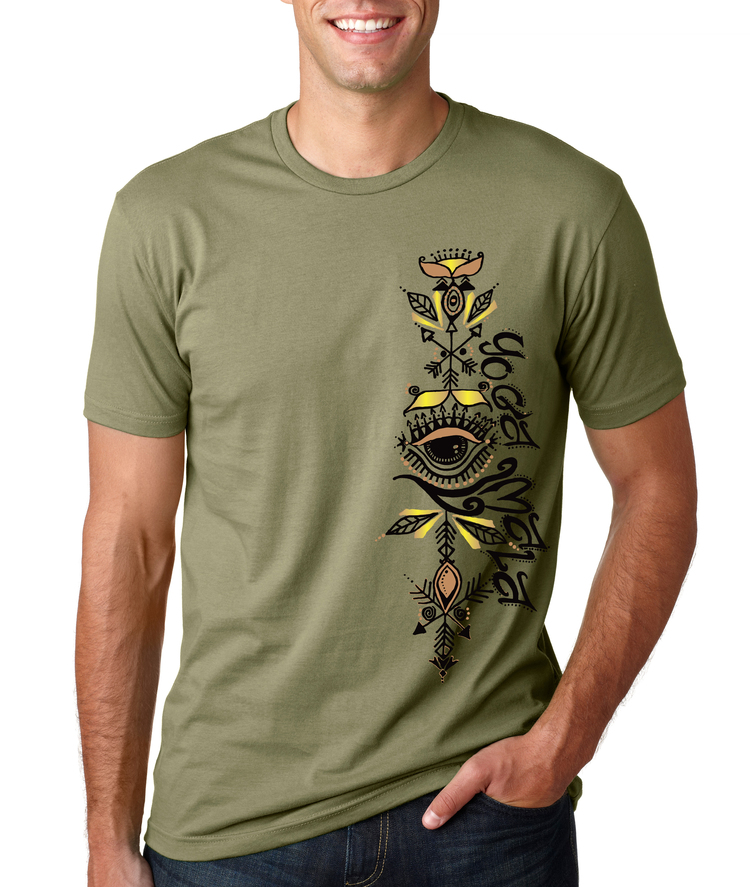 High quality 'Next Level' brand t-shirts, nice stretch and fit.

Original artwork designed by local artist, Keri Mahoney, on front. SATYA logo on back. Scroll through photos to see Men's style and close up of artwork.

Pre-order now to pick up on the day of the Mala to ensure you get the size/style you want (sizes can be exchanged at Mala). If you won't be attending Mala, shipping option is available, however, expect 2-3 weeks for processing and delivery.